Featured Authors
 By Amy Giblin
Haper Lee is best known for her bestselling novel, To Kill a Mockingbird. This won her the Pulitzer Prize in 1961 and was later made into a film in 1962. When the novel was published Lee was only 34 and this was her only ever published novel. Haper LEe was born in Monroeville, Alabama. She went on to study law at the University of Alabama from 1945 to 1949 and later spent a year as an exchange studentto study at Oxford University. Six months before finishing up her studies she decided to move to New York City and pursue a literary career. In 1960Lee published, To Kill a Mockingbird. This told the story of Atticus Finch and his two children, Jem and Scout. Set in the 1930′s, this story exposed the injustices that were common in the South during that time. To Kill a Mockinbird gained huge sucees. After her novel was released, Lee moved back t Monroeville and avoided any press. Harper Lee did not want the fame that came with the success of her novel. Her book remains a classic to this day and will be read and loved in classrooms and homes for many years to come.
Brian Jacques
Published: May 21st, 2013
By A. Riegel
Brian Jacques was born in England. At the age of ten, on his very first day school, he was given an assignment to write a story about animals. His teacher could not, and would not believe that a ten year old could write so well. When he refused to falsely say that he had copied the story, he was caned as a liar. It was then that he realized he had a talent for writing.
His other occupations included running a weekly radio show, longshoreman, long-haul trucker, merchant mariner, railway fireman, boxer, bus driver, policeman, folksinger, poet, playwright, and postmaster.
One day, he volunteered to read to the students at the Royal Institute for the Blind in Liverpool. Redwall began when Jacques, displeased by the books available, decided to write his own. He wrote what he thought was "a proper story," with brave warriors, dangerous quests, clever riddles, and splendid feasts. His audience led him to write with extraordinary detail, so they could picture the story in their imaginations.
His books became known to the world when his childhood English teacher, after reading his story, showed it to a publisher without Jacques' knowledge. Soon, in 1986, the first book was available. The books have been published in more than 20 countries and were the basis of an animated series, broadcast on PBS in 2001. He has written a total of 22 Redwall books, The Ribbajack, the Castaways of the Flying Dutchman series, The Tale of Urso Brunov, and A Redwall Winters Tale, to name a few.
He died on the fifth of February 2011, at the age of 71.

By: Megan Botzenhart
You may all know the amazing story of Hannah Baker in Thirteen Reason Why and the great novel The future of Us, both written by this featured author Jay Asher. Both books have a very different style of writing to them. They have a way of writing that attracts the teen age group to them and makes them very interesting to read.
Normal Life Just Like Anybody
Asher has lived practically his whole life in the state of California. He was born September 30, 1975 in Arcadia, CA. He grew up in a very average American family with a mother, father and one younger brother named Nate. Asher graduated in 1993 from San Luis Obispo High School and later went on to community collage for several years. He started out having many jobs working in different bookstores and libraries but they were no jobs out of the ordinary that got him famous for his writing right away. Now he writes books and travels around the country talking about them, Asher says that his "job" tends to be more fun to him then seeming like actual work. In 2002 he got married to his wife Joanmarie and he has one son Isaiah Nathan. As you can see Jay Asher has lived a pretty normal life just like anyone else and had to work to get to the place he is right now.
Exciting New News
Ashers first novel, Thirteen Reasons Why, came out in 2007 and has become very famous to the teenage group of people. This very interesting story has one multiple awards over the years. The biggest has to be New York Times Bestseller in 2011 followed by Publishers Weekly bestseller, California Book Award Winner, Best Books for Young Adults, and Quick Picks for Reluctant YA Readers just to name only a few of the many awards this book has received. A paperback version came out in 2011 and new, exciting things keep continuing. It has been told that there is going to be a movie made out of the story staring Selena Gomez ,but the release date is still is still to be determined. This  news is very exciting to many because they will now be able to see their favorite book on the big screen.
Modern Feel
I think that both of Ahsers books have a very modern and future like feel to them and this is probably why he attracts the young adult age group. Thirteen Reason Why tends to deal with a struggle many teens go through, suicide. The Future of Us has a futuristic story line that many teens are interested in. He also has a blog that he updates on a regular basis to keep all his fans and readers updated on his life, new story ideas, and other news.  Ahsers novel Thirteen Reasons Why also has its own website to where many interesting details about the book are kept. You are able to view the actual map talked about in the book and really get involved with the book its self. You are able to listen to all the tapes and read about the book and events involving the book.
Jay Asher is a newer author with much excitement in his stories. His modern feel keeps young adults interested in his works and keeps them wanting to read more and more of his books and keeps him a major featured author. This great authors writing not only inspires people to read more great authors, but to produce our own great writings.
References:
http://www.thirteenreasonswhy.com/
http://www.jayasher.blogspot.com/
Kami Garcia and Margaret Stohl
Published: May 17, 2012
By R. Miller
What started out as thoughts and ideas scribbled on a napkin, over a cup of coffee between two people, was the beginning of a whole new world…The Caster world, a world of a forever curse. A world of Dark and Light and chaotic powers, that has been woven into the mortal world. The mortals oblivious to the Caster world, until it is too late…
Authors Kami Garcia and Margaret Stohl have brought the Caster world to the Mortal world through the Caster series; Beautiful Creatures,
Beautiful Darkness, Dream Dark, and another book on the way which will be on sale on October 23, 2012, Beautiful Chaos.
Why wouldn't these authors be worthy of  being a featured author piece? With their first book, Beautiful Creatures, it was published in 44 countries and translated in 33 languages. Seems to me, these authors are extrodinary with conjuring a masterpiece. A masterpiece that has magic, dark and light, forbidden romances, battles between the dark and the light and consequences that proceed breaking a curse…
Not only do these authors have the last final book of the Caster series coming out soon, they have a movie coming out based on their first book called, Beautiful Creatures. The release dates for the movie are:
Greece     31 Jan 2013
UK           1 Feb 2013
USA          1 Feb 2013
Sweden    15 Feb 2013
Kami has an MA in education, and taught in the Washington DC. Kami is also a professional artist, followed by, being an author for writing fantasy books for children and teens. Growing up, Kami spent hours writing poetry in her journals.
Once working with Activision and Westwood Studios, Margaret  is now co-founder of 7 studios along with her husband. Margaret lives in Santa Monica with her husband Lewis Peterson and her two beagles.
Margaret Peterson Haddix
Published: May 16, 2012
By K. Pirger
Margaret Peterson Haddix, the author of twenty five plus novels including the Shadow Children Series sequence, the Missing series, Turnabout, and The Girl With 500 Names, grew up in the small town of Washington Court House, Ohio as a middle child. Haddix, the daughter of a nurse and farmer, always reading, always writing, knew exactly what she wanted to spend her life doing. Now living back in Ohio with her husband Doug and 2 children, Meredith and Connor, she is a worldwide known author. Her work has been honored with the International Reading Association Children's Book Award, ALA Best Books for Young Adults, Quick Pick for Reluctant Young Adult Readers Citations, New York Times Bestseller, and multiple other awards. All of the Margaret Peterson Haddix books I have ever read have been beyond spectacular. Her creativity, style, and passion shows through in her writing to make them all worth reading.
Anthony Horowitz
Published in June 8, 2011
By Luke Benjamin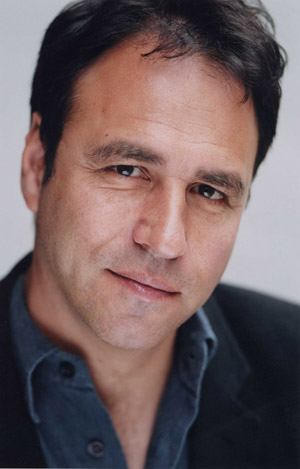 "This boy is so stupid that he won't go to any of the Christmas games," the teacher said. These were the exact words that came out of his own teacher's mouth, can you believe that? Anthony Horowitz grew up as a miserable unhappy and overweight child not having any solace to go. How did a boy that grew up in a privileged life, and write such amazing books. The drama, the action, the adventure, the fame, the fortune, the brave, the bold… all too much to bear, but Anthony Horowitz managed to cram it all in his award winning books. Anthony's childhood still haunts him, but he used his childhood as the post to write his books. New York Times best sellers, you know all books with award have to be a great book to read. Stormbreaker, Sherlock Holmes, Point Blank, Skeleton Key, shall I continue…. I think you get the point. Everyone knows his books about Alex Rider, and his amazing adventures, I believe if you want to see Anthony's full potential, start with his famous series on Alex Rider.